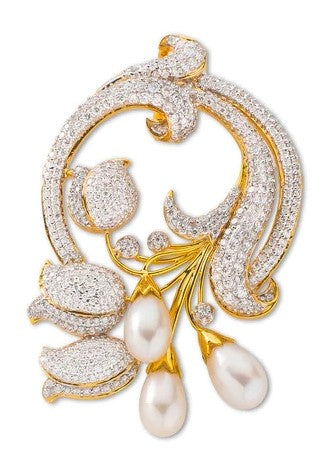 Journey of Life
This bespoke gold diamond pendant is designed
to represent the blooming of buds into flowers and the beauty of growth,transformation and balance. The combination of the drop-shaped pearls and bedazzled diamonds add glamour and edge to this captivating ornament, making it super easy to style with a traditional or cocktail look!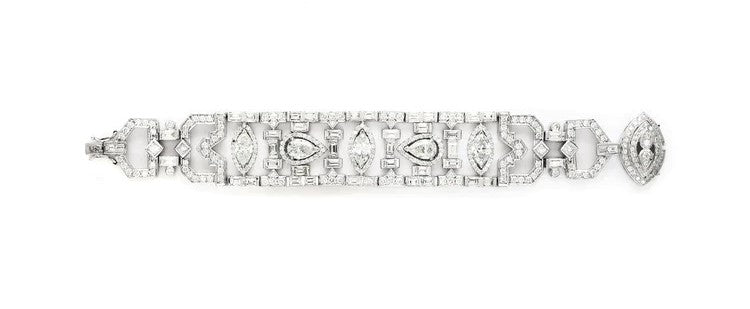 The Sparkling Symphony
The bespoke bracelet features a series of dazzling diamonds set in a stunning pattern. A unique combination of emeralds, pears, and marquise-shaped diamonds are seamlessly integrated into the design, creating a visually captivating piece that draws the eye. The overall effect is like listening to a beautiful symphony, where each shape plays its part, but the combination of all them creates a masterpiece.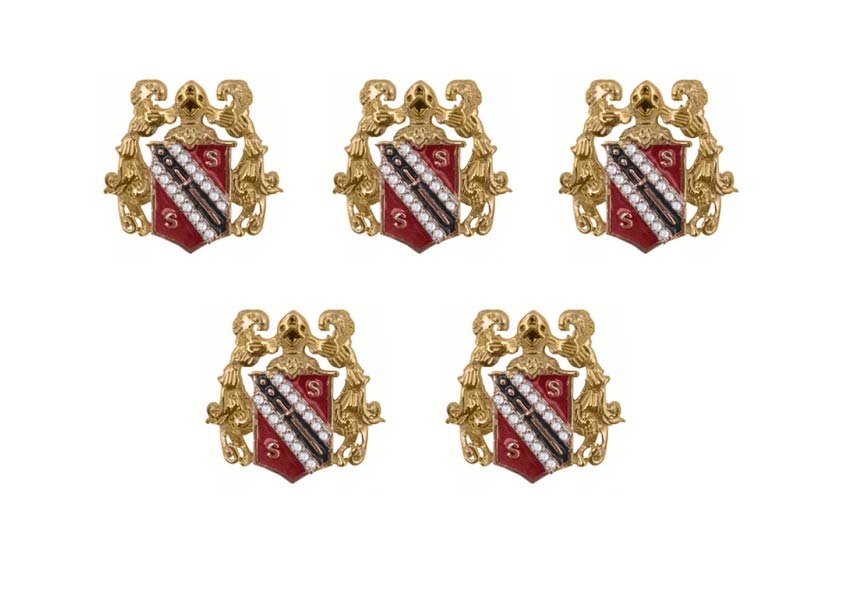 The Royal Button
The Royal Button, in the shape of a crest with personalized initials is a regal accessory that evokes a sense of strength and grace. The button is crafted with a meticulously designed shield-like shape, featuring intricate detailing and bold diamond lines that add to its commanding presence. The beautifully crafted sword at the center of the crest is a symbol of power and authority, with a gleaming blade and ornate hilt that exudes sophistication and refinement. It makes for a perfect accessory or gift for men's formal attire.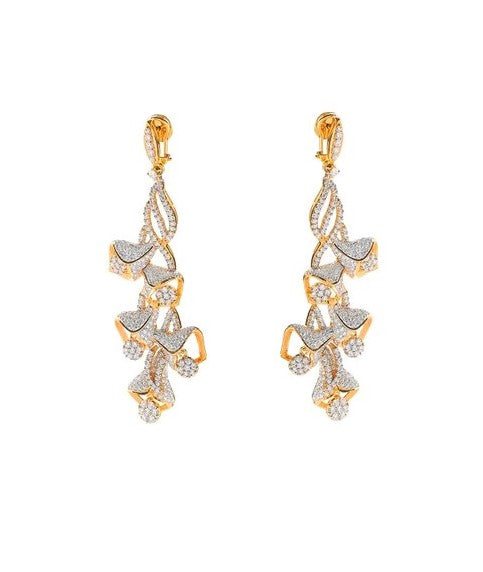 The Bell Earrings
Bells hold a significant place in spirituality and have a deep meaning in Indian culture. These stunning dangling earrings inspired from bells, are a playful and whimsical piece of jewelry that adds a touch of fun and allure to any outfit while making for a meaningful bespoke piece. Though these bells don't ring, they are sure to earn attention and make
heads turn.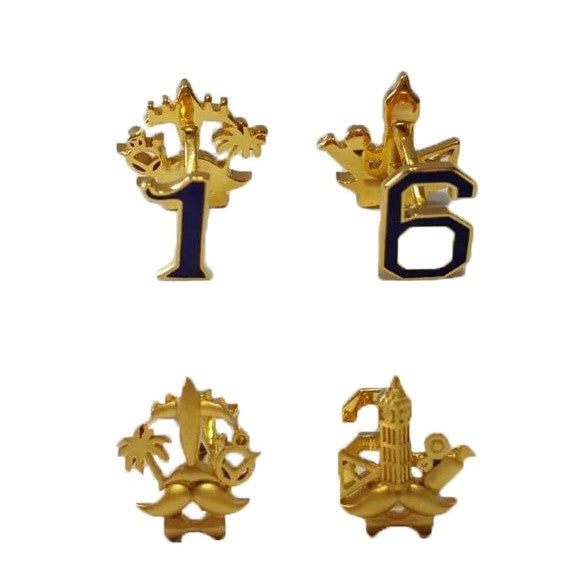 The Special Cuff-Links
These coming of age cufflinks were specially designed and personalized to embody the wearer's personality and interests. Made from 24k gold, the palm tree symbolizes a fondness for exotic destinations and tropical getaways, while the airplane represents a passion for travel and exploration. The iconic Big Ben reflects London roots and the video camera showcases a love for movies. Each symbol is expertly crafted, with attention to detail, making them stand out while adding a touch of character and individuality to any outfit. We can't think of a better gift for loved ones.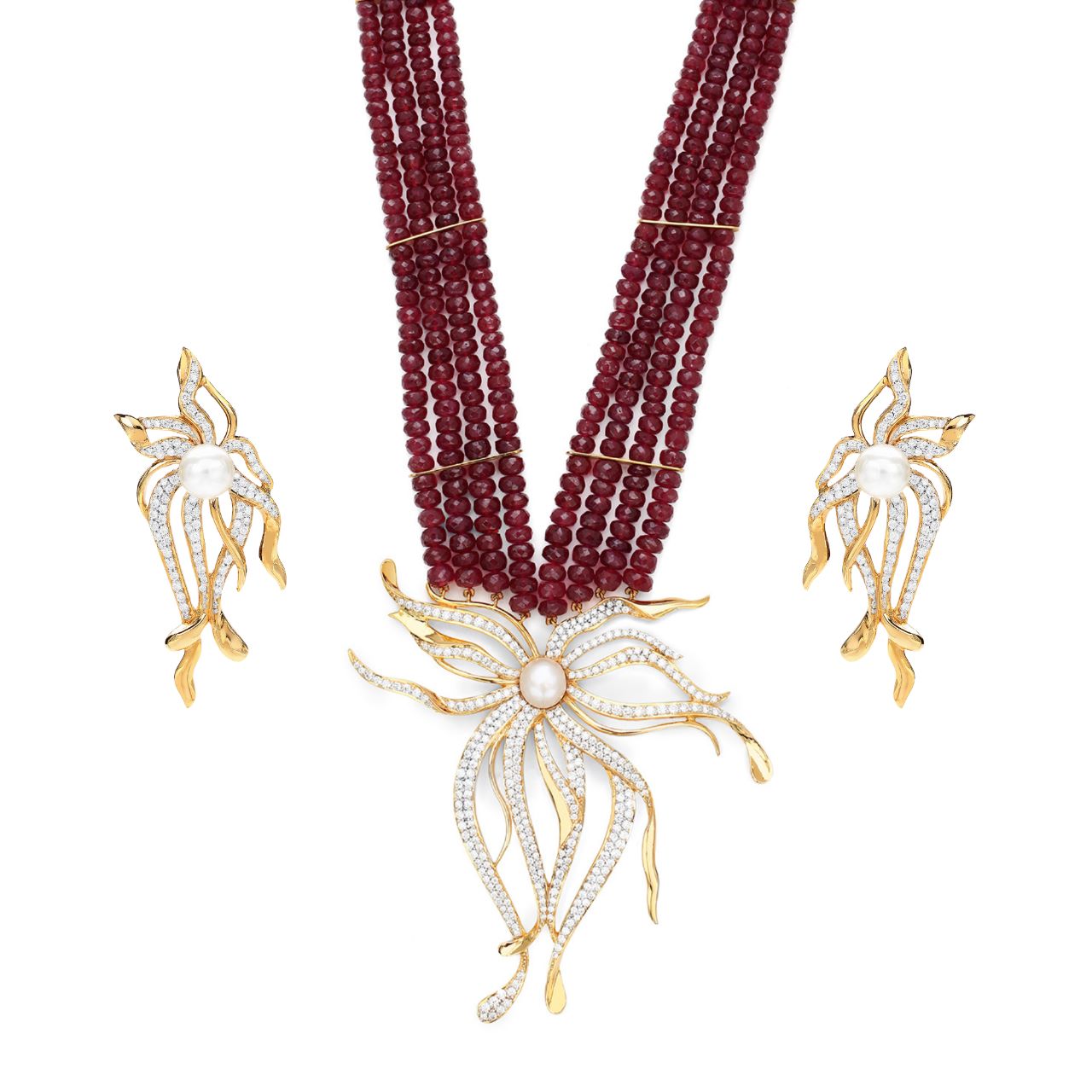 The Octopus Necklace
This bespoke necklace features strands of perfect beads of ruby each one glowing with a rich, deep red hue. Suspended from the center of the necklace is a dazzling diamond pendant inspired by a flowing octopus in the ocean and is symbolic of the wearer's free spirit. The combination of ruby and diamonds gives a sense of opulence and glamour that is both timeless and attractive.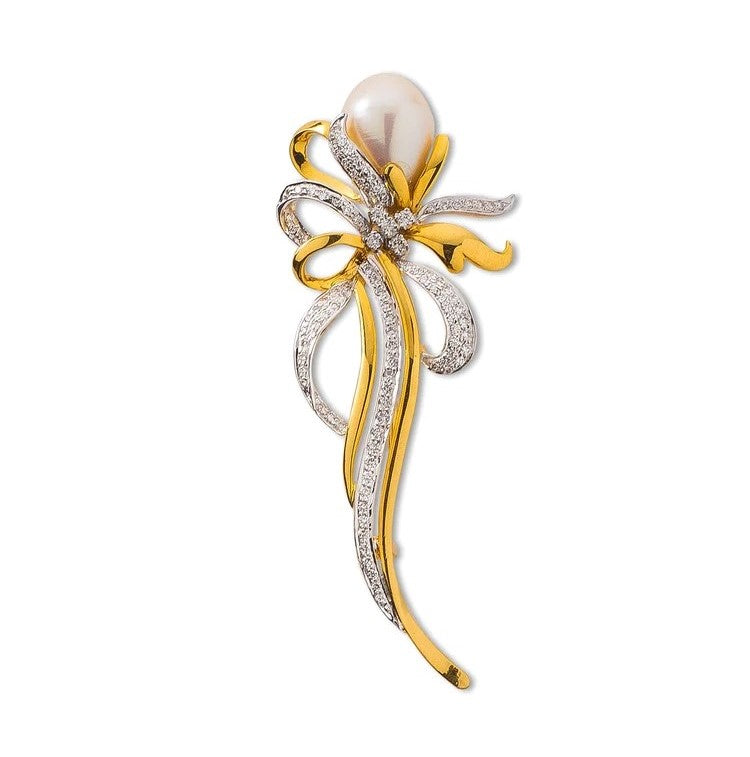 The Oyster Brooch
This intricately designed gold brooch with diamonds is a stunning piece standing for elegance and sophistication. Nestled within the golden frame and brilliant diamonds is a moon-like pearl center-piece that is perfectly rounded and delicately arranged to generate a sense of harmony and beauty. It's a token for momentous occasions. Whether worn on a lapel, a scarf, or to highlight a simple dress, this brooch makes an effortless statement and can become a treasured piece for your collection.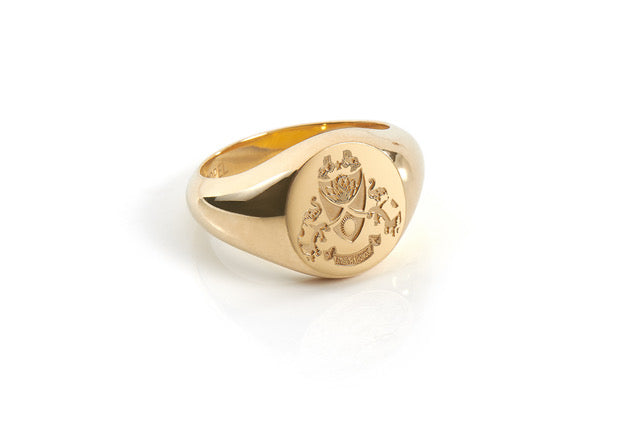 Crescent Ring
This Oropel Signet Ring in gold signifies royalty and valor. The craftsmanship and machinery involved in making a signet ring is one of a kind and at Oropel we can make those 'signet' dreams come true! For the love of timeless jewelry depicting old world charm, get a customised signet ring with a crest of your choice designed to perfection and made with attention to detail.