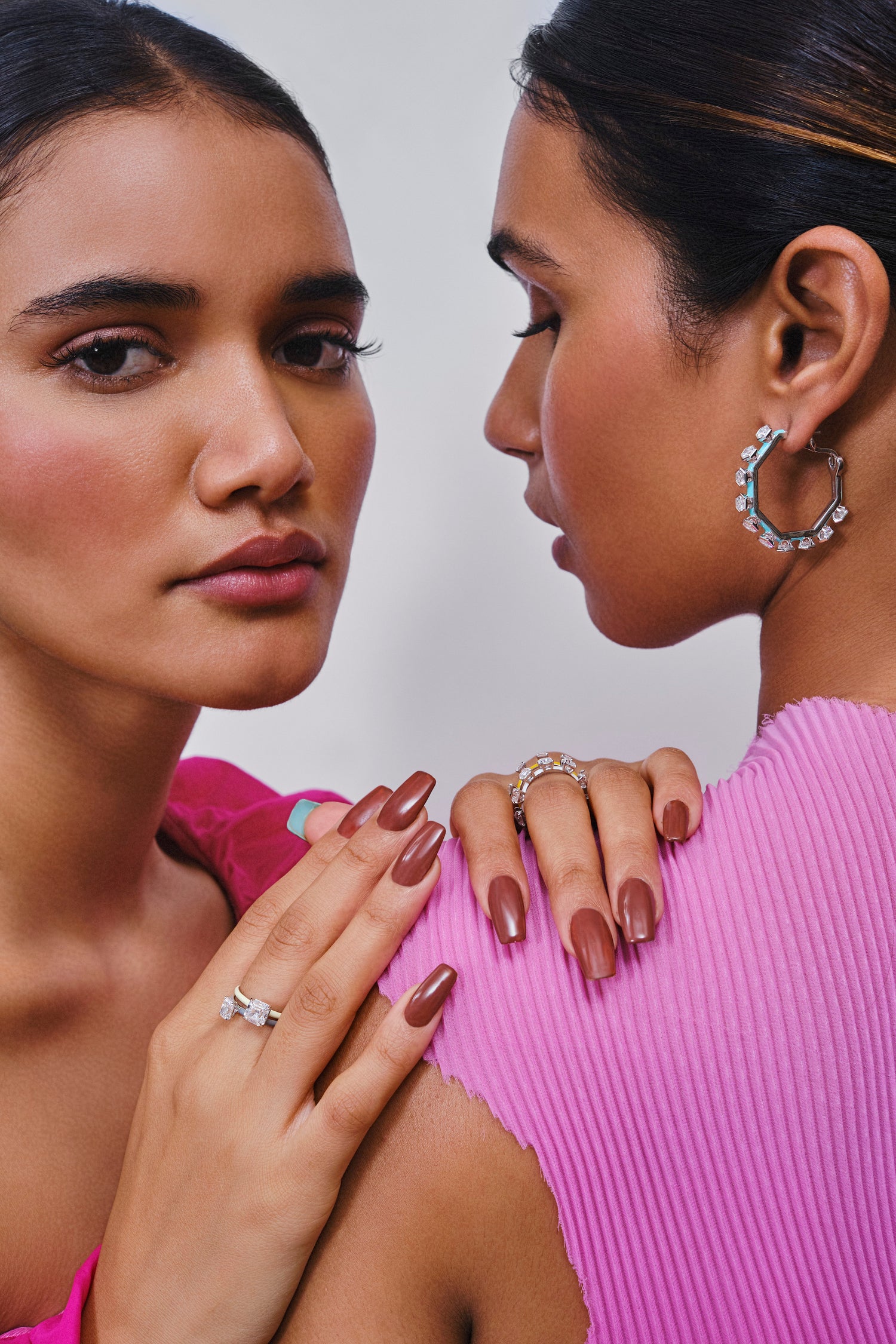 Jewelry you won't be able to resist
Open up your spirit to light and life with all things "Sajra", a collection that gives a whole new meaning to Jewelry. Wear your confidence and sparkle
with these jewelry pieces.
A beautiful part of 'Kun Faya Kun' talks about optimism and faith and its power to replace darkness with colour and freshness.
The "Sajra" collection is
a jewelry version of these inspiring lyrics where I combined diamonds and enamel to give a bright, refreshing twist to classic designs.